Looking at the world through testosterone glasses
I'm sure most of you Bloggers, because you are a smart bunch, have heard of Norah Vincent,
the woman who spent a year as a man
and
wrote about the experience.
I finished the book last night. I highly recommend it. It isn't necessarily a man's world, after all. It reminds me of a poster I saw at Rock Camp....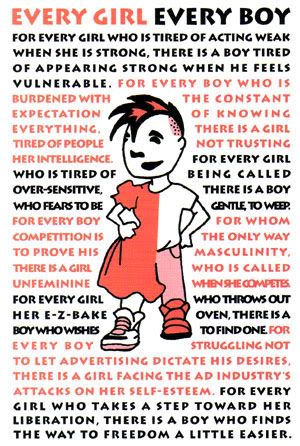 So true. So very true.